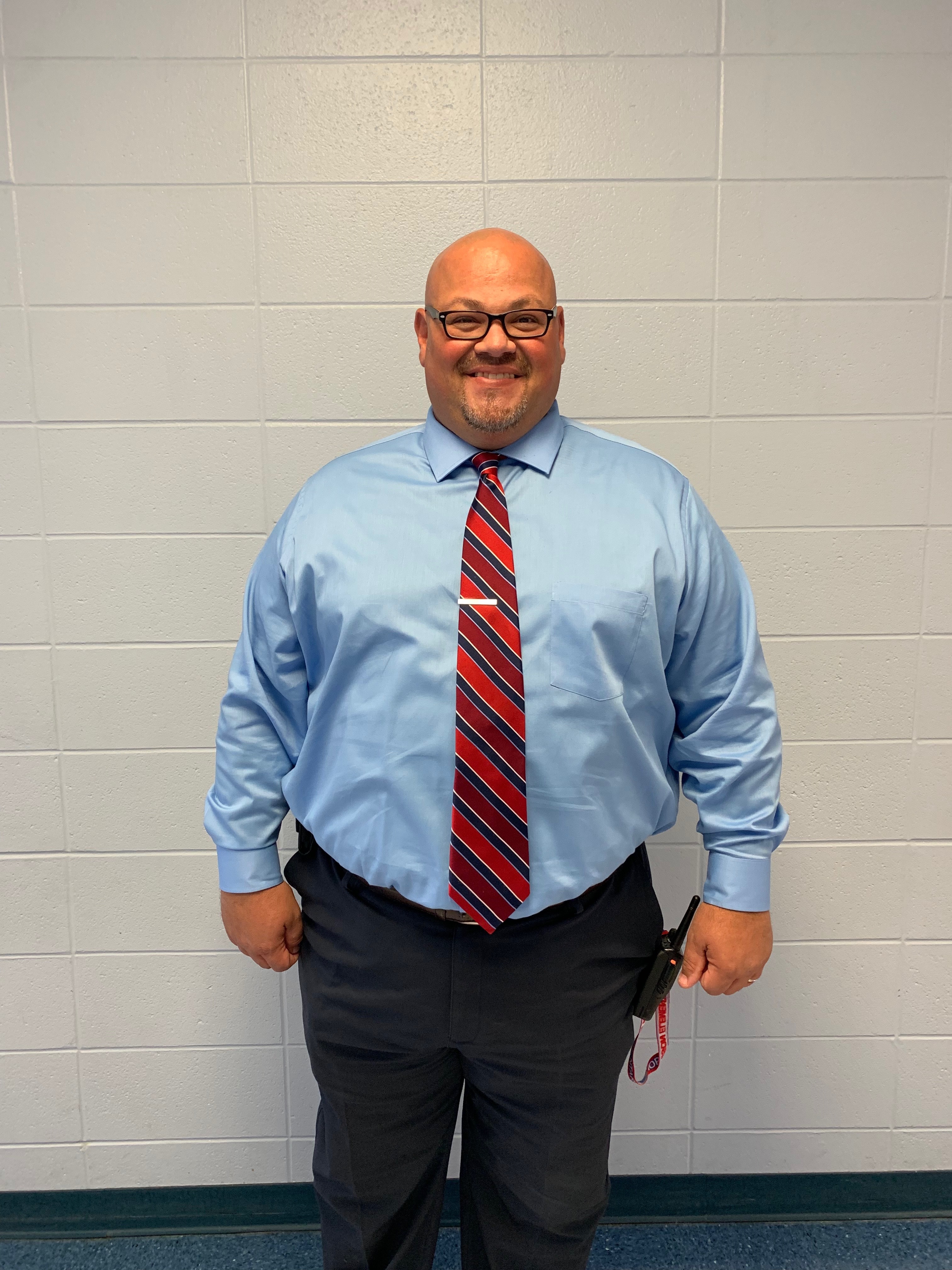 SOUTHSIDE SCHOOL
PRINCIPAL JEREMY KEESEE
Welcome to Southside Elementary, where students grow to their fullest potential academically, socially, and emotionally. At Southside Elementary, we pride ourselves in maintaining high expectations for achievement while focusing on the individual needs of each student. We have a dedicated teaching staff who ensure our students will benefit from engaging lessons that encourage our scholars to think critically and solve real-world problems. It is the goal of each staff member of the school community to provide our students with a learning environment that is conducive to teaching and learning.
We recognize that the world is changing around us daily and we continually look for ways to ensure our students are equipped with the skills needed to be successful. We utilize technology, give students opportunities to collaborate, and provide real-life problems to solve that will prepare them for their lives beyond elementary school.
Strong parental support enhances the quality of education at Southside Elementary. I would like to thank all of you for supporting our students and staff. It will be a privilege to work with you. Our PTO plays an important role in our school by providing parent volunteers, raising money for school events, and hosting community events. It truly is a team effort and your assistance and support is truly appreciated!
As a principal, my door is always open. You should also see me outside the building at the beginning and ending of the school day. Please feel free to contact me to discuss concerns, suggestions, or ideas to help make this a successful school year! Being new to the district this school year, I would like to give you a brief background of my educational career. This is my 10th year on the side of administration. This will be my 6th year serving as an elementary principal. My other 4 years were served as a vice principal. Prior to moving to the administration side of education, I served 2 years as a 5th /6th grade self-contained teacher and 9 years as a Jr. High Math and Science teacher.
Jeremy Keesee, Principal, Southside Elementary School
SOUTHSIDE SCHOOL QUICK LINKS
STUDENT PROGRAMS & SERVICES
Morrison Community Unit 6 provides the following student services and educational programs to students enrolled in Northside & Southside Elementary schools:
RESOURCE ROOM
Special instruction and testing, with parental permission, for students who are identified as having special learning needs as defined by federal law. If eligible, students will have an individual education program written for them.
SPEECH/LANGUAGE PATHOLOGY
Provided, with parental permission, by the district clinician to children who demonstrate critical speech difficulties and those whose language structure is in need of additional development.

SPECIAL READING

Extra instruction in reading for children who would otherwise be at risk of failure. Students are admitted to the program, with parental permission, when test scores and teacher observation indicate a need. Learning opportunities include Reading Recovery and the Reading Support Program.

HEALTH SERVICES

Services involving the school nurse.

COUNSELING & GUIDANCE

With parental permission, small group and individual counseling addressing children's emotional well-being at school.

KEY CLUB TUTORING PROGRAM

An after-school program, provided with parental permission and classroom teacher recommendation, in which students are paired with volunteer tutors from the Morrison High School Key Club program.
STAFF WEBSITES