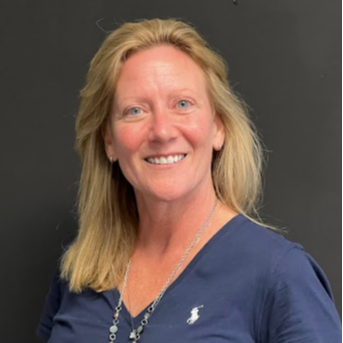 SOUTHSIDE SCHOOL
PRINCIPAL LISA TAVITAS
My name is Lisa Tavitas and I discovered, early in life, that learning and teaching are intertwined. My educational experiences have included teaching early childhood children, elementary children, and working with small groups of students as a reading specialist and intervention specialist.
My administrative experiences have included director of academic development at SVCC and 6 years as assistant principal. I am thankful for these teaching and learning opportunities because my experiences have led me to my current position as principal of Southside Elementary. I am excited to be a part of a learning community where I am able to learn and grow with wonderful teachers, students and families.
I believe education empowers us to achieve goals. At Southside Elementary we strive to empower students to dream big, be creative and work hard so great things will happen. Southside Elementary provides diverse learning opportunities where students can grow and succeed through creative learning experiences. I believe learning happens everywhere, all the time. I look forward to teaching and learning with everyone within the Morrison community.
Please feel free to contact me any time at (815) 772-2183 or via email at
lisa.tavitas@morrisonschools.org
SOUTHSIDE SCHOOL QUICK LINKS
STUDENT PROGRAMS & SERVICES
Morrison Community Unit 6 provides the following student services and educational programs to students enrolled in Northside & Southside Elementary schools:
RESOURCE ROOM
Special instruction and testing, with parental permission, for students who are identified as having special learning needs as defined by federal law. If eligible, students will have an individual education program written for them.
SPEECH/LANGUAGE PATHOLOGY
Provided, with parental permission, by the district clinician to children who demonstrate critical speech difficulties and those whose language structure is in need of additional development.

SPECIAL READING

Extra instruction in reading for children who would otherwise be at risk of failure. Students are admitted to the program, with parental permission, when test scores and teacher observation indicate a need. Learning opportunities include Reading Recovery and the Reading Support Program.

HEALTH SERVICES

Services involving the school nurse.

COUNSELING & GUIDANCE

With parental permission, small group and individual counseling addressing children's emotional well-being at school.

KEY CLUB TUTORING PROGRAM

An after-school program, provided with parental permission and classroom teacher recommendation, in which students are paired with volunteer tutors from the Morrison High School Key Club program.
STAFF WEBSITES