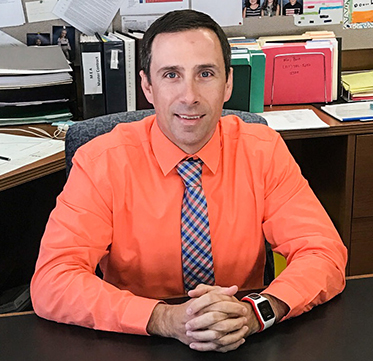 SUPERINTENDENT'S MESSAGE
Welcome to the Morrison Community School District #6!
I consider it a great honor to serve as the Superintendent of the Morrison Community Unit School District. MCUD#6 has a long tradition of excellence in academic, athletics, and the arts. At Morrison we strive to provide a high quality educational experience for our students.
The District has over 70 full time certified staff members with an average of 15 years teaching experience per staff member. Student to teacher ratio in the district is 14:1 and the average class size is 23 students district wide. Our low class sizes and experienced staff are just a few of the reason why MCUD #6 continues to be one of the strongest academic school districts in Northern Illinois. The 2016-2017 school year also marks the District's third year of its 1:1 technology initiative. Students in grades K-2 have access to an individual iPad and students in 3-12 are issued a Chromebook for their personal use.
The Morrison School District continues to offer and support a wide range of athletic and artistic opportunities for our students. Athletically, Morrison High School competes in the rugged Three Rivers Athletic Conference and has won numerous conference and state championships over the last decade. Artistically, MCUD #6 students are exposed to a variety of opportunities including IMEA, Madrigal Festivals, District Art Shows, as well as music and visual art field trips. All of these opportunities greatly increase the educational opportunities of all our students.
We at MCUD #6 are proud of our past and excited about our future! If you have any questions please don't hesitate to contact me at our district office (815) 772-2064 or via email at scott.vance@morrisonschools.org.
Scott Vance, Superintendent of Schools