Morrison High School Senior Spotlight - Preston Bush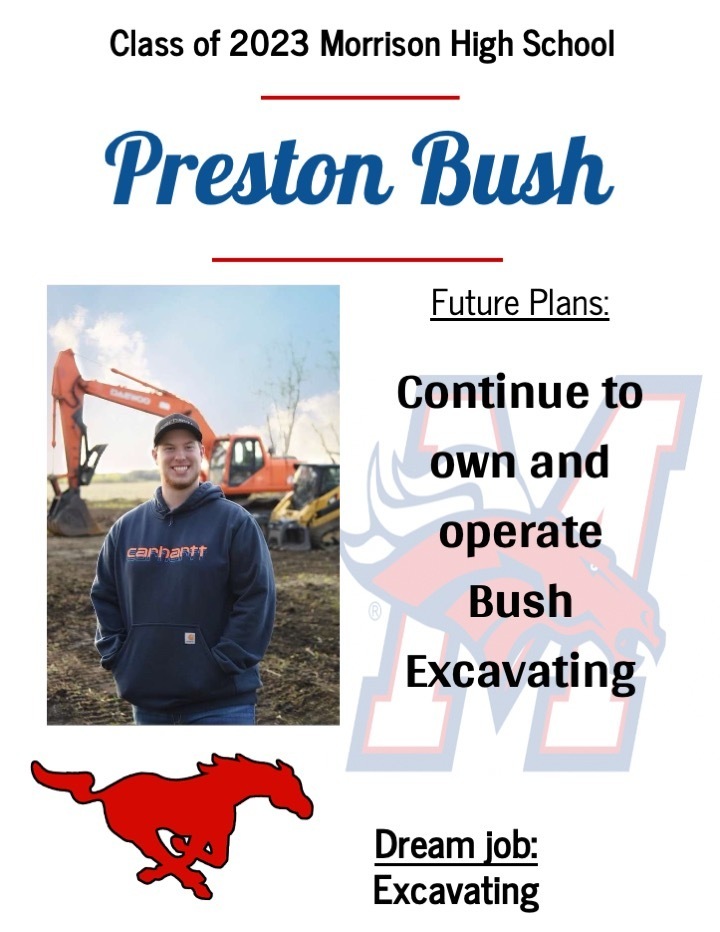 Brady Anderson wrapped up the season with a 5th place finish in today 100 meter State Finals. Congratulations Brady you had an excellent season.

There is still time to sign up for the Junior Tackle Camp from July 17th - July 20th from 5:30 - 7:00. All forms and money is due by June 22nd. If there are any questions, please reach out to Coach Vandermyde.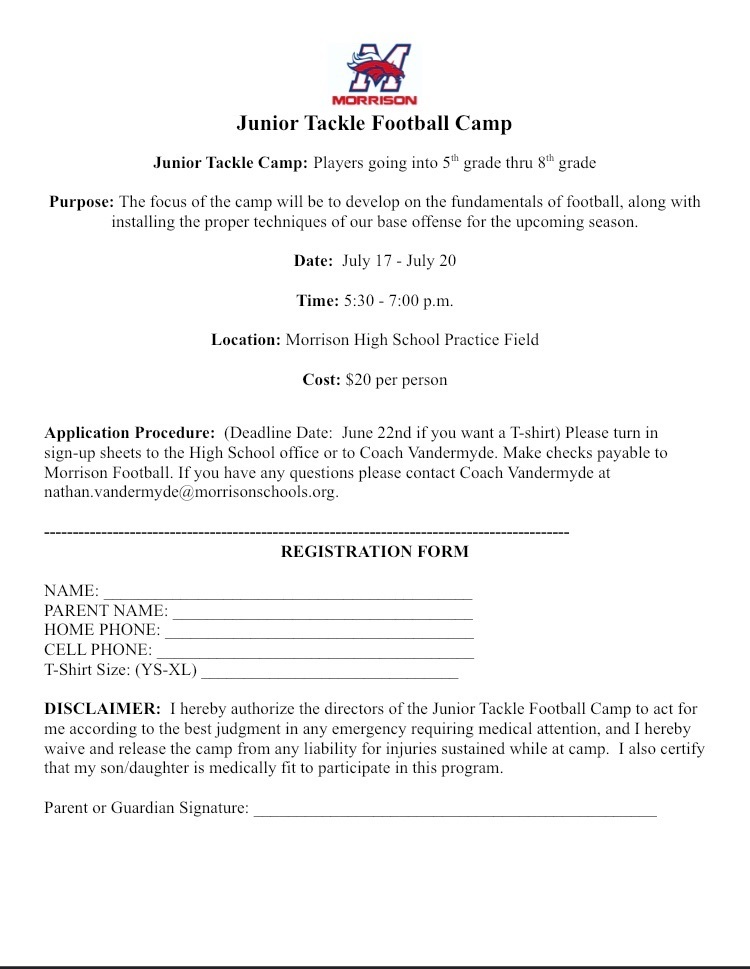 Congratulations to Brady Anderson for qualifying to the Finals at the IHSA State Meet. Brady will compete tomorrow in the championship round in the 100 meter event. Good Luck Saturday and keep up the great job of representing MHS.
Last call for ordering MHS yearbooks! Yearbook orders need to be in by May 29.
www.jostens.com

It has come to our attention that some high school students can access a "future schedule" for the 2023-2024 school year, please be aware that the schedules are not complete and will be changing. The Counseling Office is currently reviewing schedules. As Ms. Weets and Ms. Streets review each individual schedule by hand, this process takes an extended period of time. An announcement will be sent out on Skyward, Social Media and email when schedules are finalized. Appointment times will be available for schedule changes beginning the second week of August. An announcement with a link to the calendar will be sent out for sign ups at that time.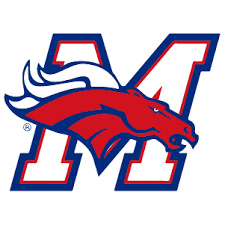 The Bikes for Books is a reading program sponsored by the Dunlap Masonic Lodge #321 of Morrison and the Illinois Masonic Children's Assistance Program. How it works is that for each book a student reads during the contest the student will receive a reading success sticker and a ticket that will be placed in a drawing to win a bike. From February to March 1st 459 books were read. The winner was Tegan Breidenbach.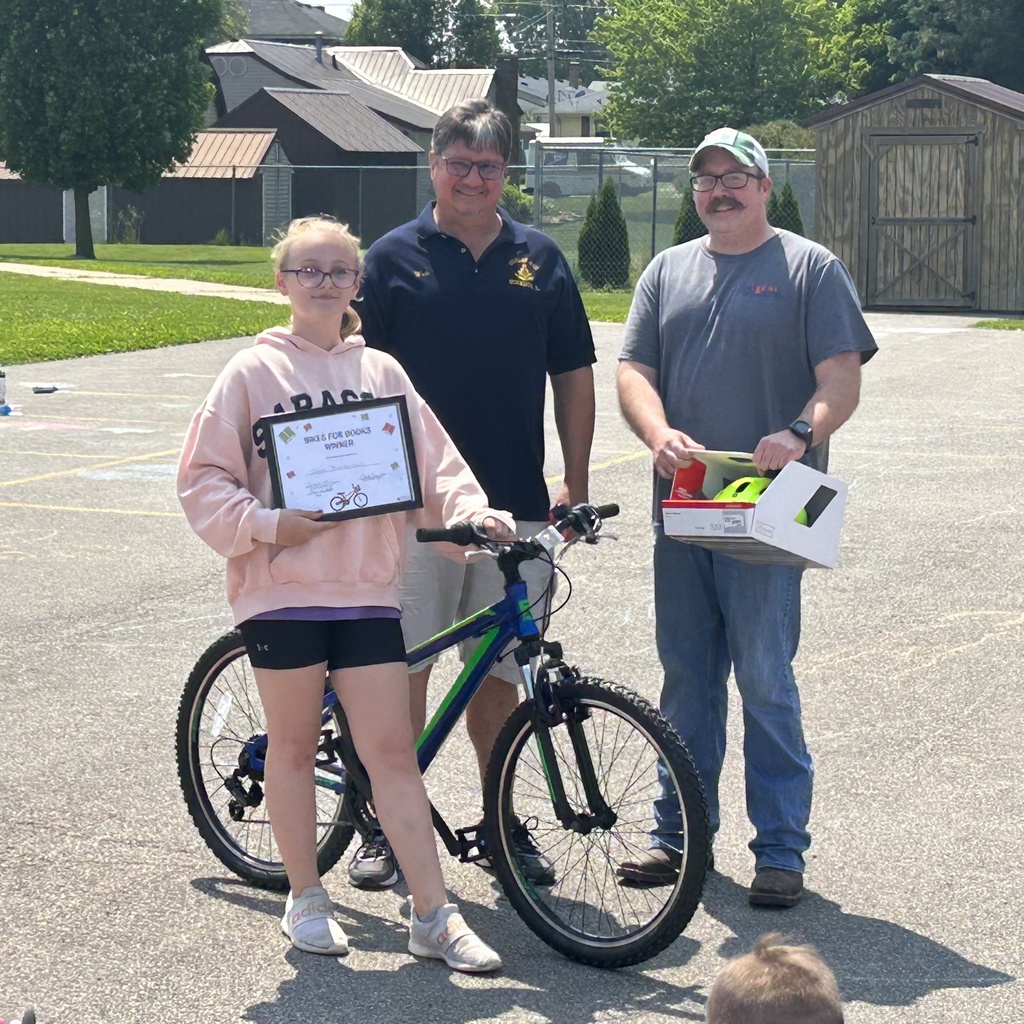 Morrison High School Senior Spotlight - Morgan Carney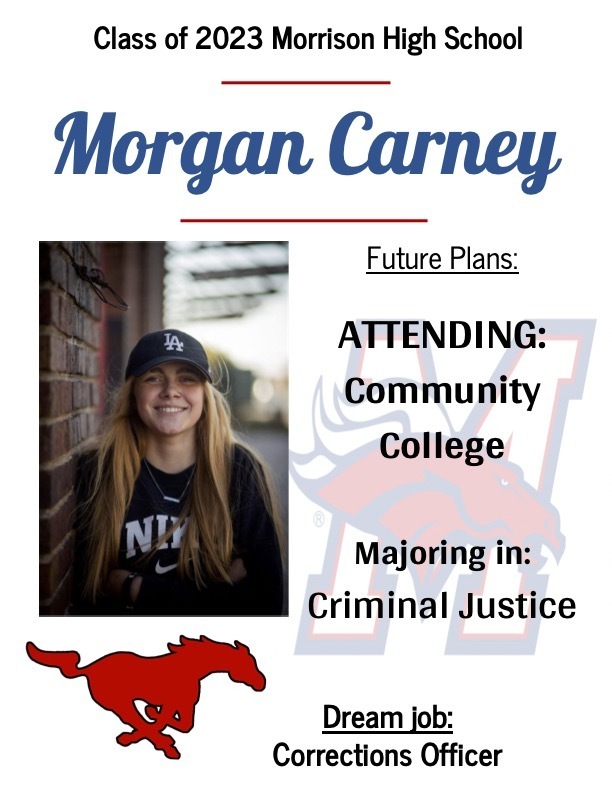 Morrison High School Senior Spotlight - Blaze Hicks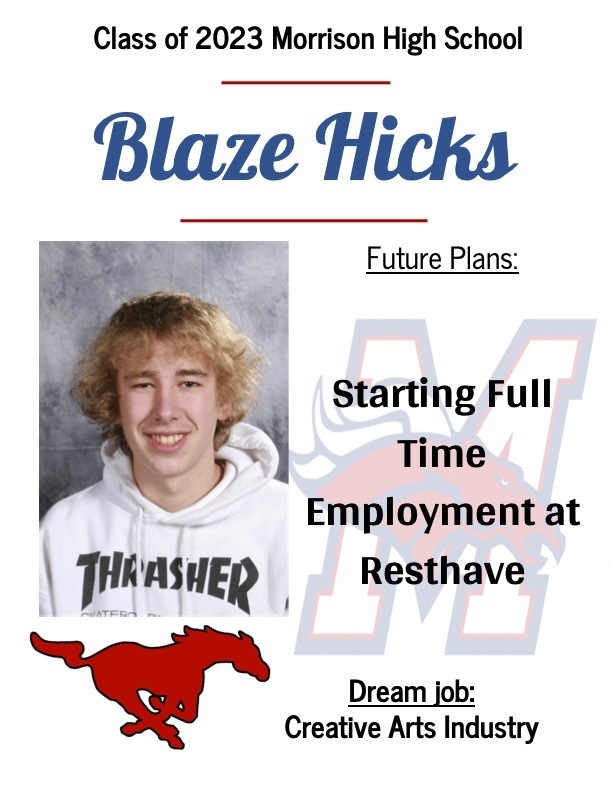 Morrison High School Senior Spotlight - Dakota McCain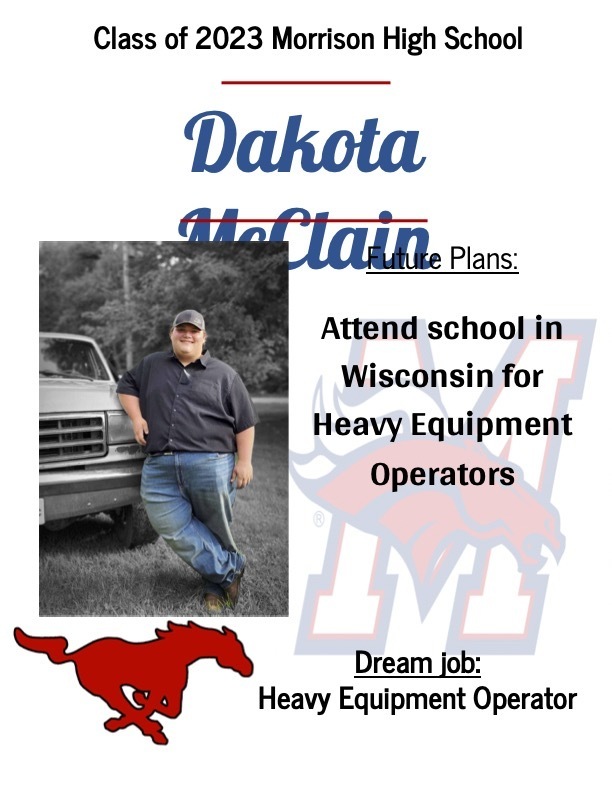 Morrison High School Senior Spotlight - Carter Johnson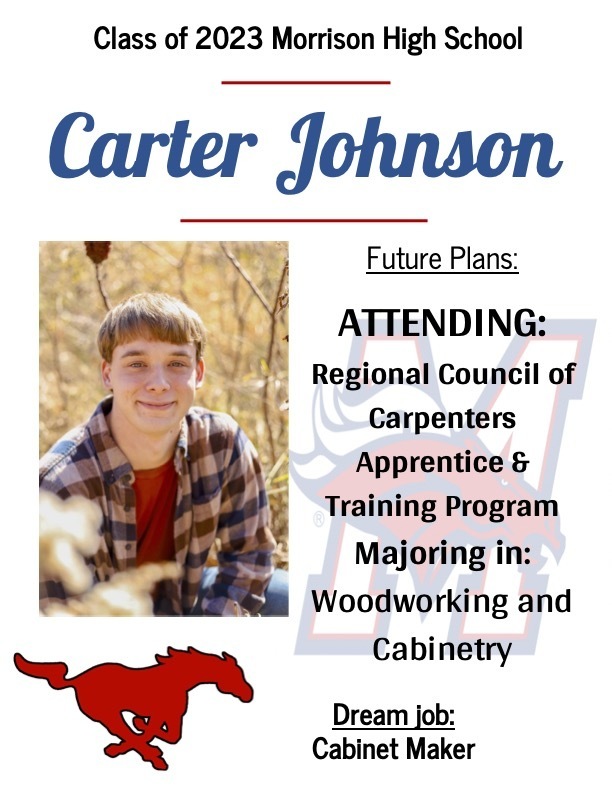 Morrison High School Senior Spotlight - Nelly Gil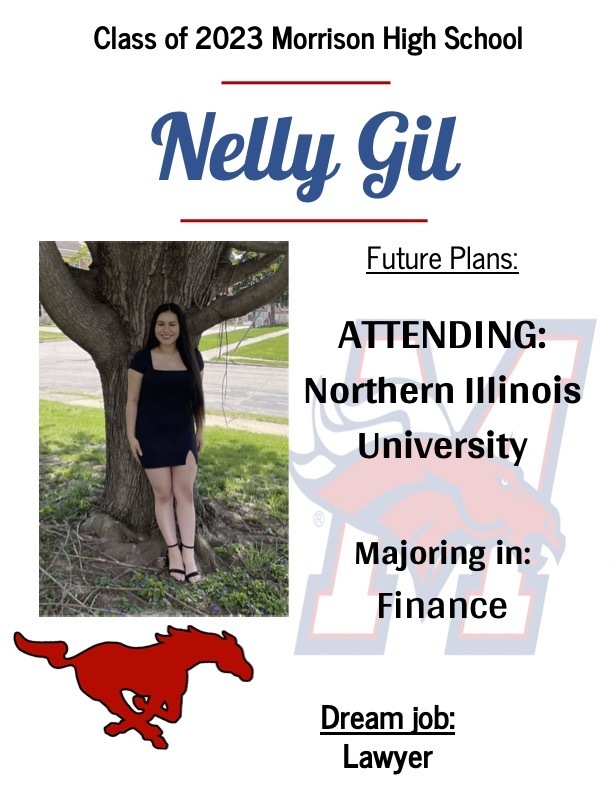 Fillies Softball Update:Morrison goes down in order in the 7th and loses a heartbreaker 1-0

Fillies Softball: Biggsville pushes a run across in the bottom of the 6th and lead 1-0 over the Fillies.

Fillies Softball Update: after 5 innings still no score between Morrison and Biggsville

Fillies Softball: no score after 3 innings.

Fillies Softball update; After 2 innings no score

Last minute reminder that there will be a send off celebration for the MHS Girls Softball team as they head to St. Bede Academy to take on Biggsville in game one of the Class 1A Sectional. The celebration begins at 2:00 pm at the Morrison Sports Complex.
Morrison High School Senior Spotlight - Jamie Reyle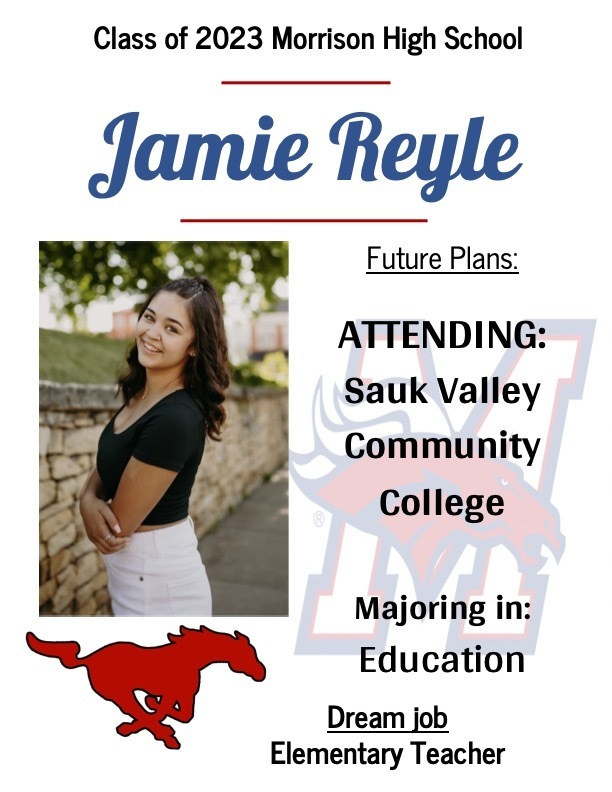 Morrison High School Senior Spotlight - Jace Wagner