Pleasant weather provided an ideal backdrop for the final Key Club/Kiwanis Club Sandwich Sales event of the 2022 season on Saturday, Oct. 1. Many thanks to all of the Morrison HS students—Key Club members and non-members alike—who have volunteered for Sandwich Sales during the May, June, July, August, September, and October events. Key Club would like to extend a special thanks to (l-r) Gavin Baker, Jeramiah Callan, and Elise Richards for their work during the Sandwich Sales event on Saturday, Oct. 1. In addition, Key Club would like to recognize Morrison HS students Danielle Fulton and Shawna Simpson for their involvement in the Sandwich Sales events throughout the year. A special thanks, as well, to the many members of the Morrison High School Football team—including Gavin and Jeramiah—who have volunteered their time preparing sandwiches this season. Thank you to Morrison Kiwanis Club President Steve Davis and the members of the Morrison Kiwanis Club for their work behind the scenes before, during, and after each Sandwich Sales event. Key Club also wishes to thank the hundreds of Morrison residents and visitors who have purchased sandwiches, chips, soft drinks, and snacks during the Sandwich Sales events this year. Without their support, the Morrison Kiwanis Club's financial support for organizations and programs that benefit youth would not be possible.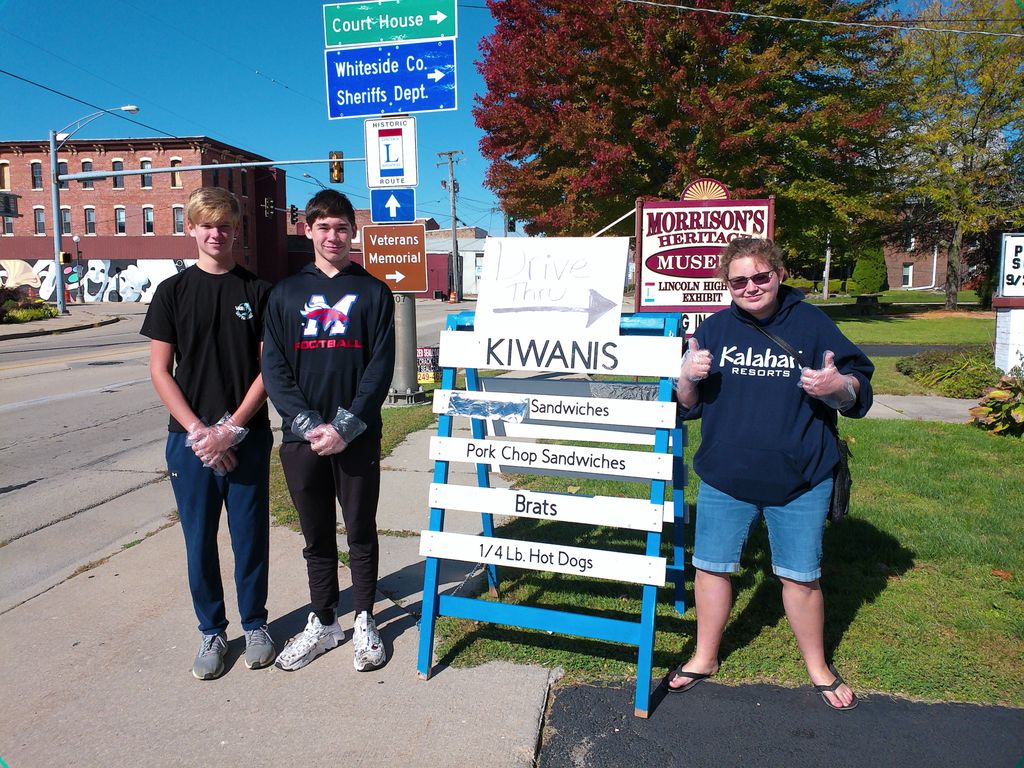 The 6th graders enjoyed their tour of the Odell Public Library today! Thank you to Meridith Layne and the rest of the staff and volunteers for teaching the students where to find materials, how to use the online database, and more!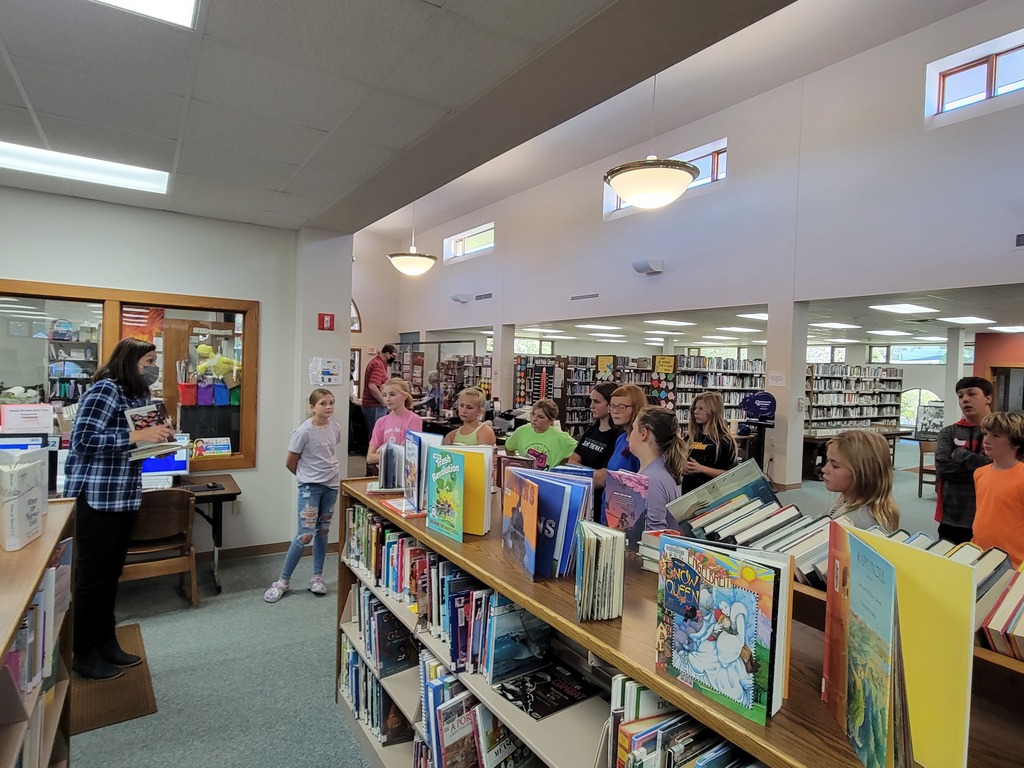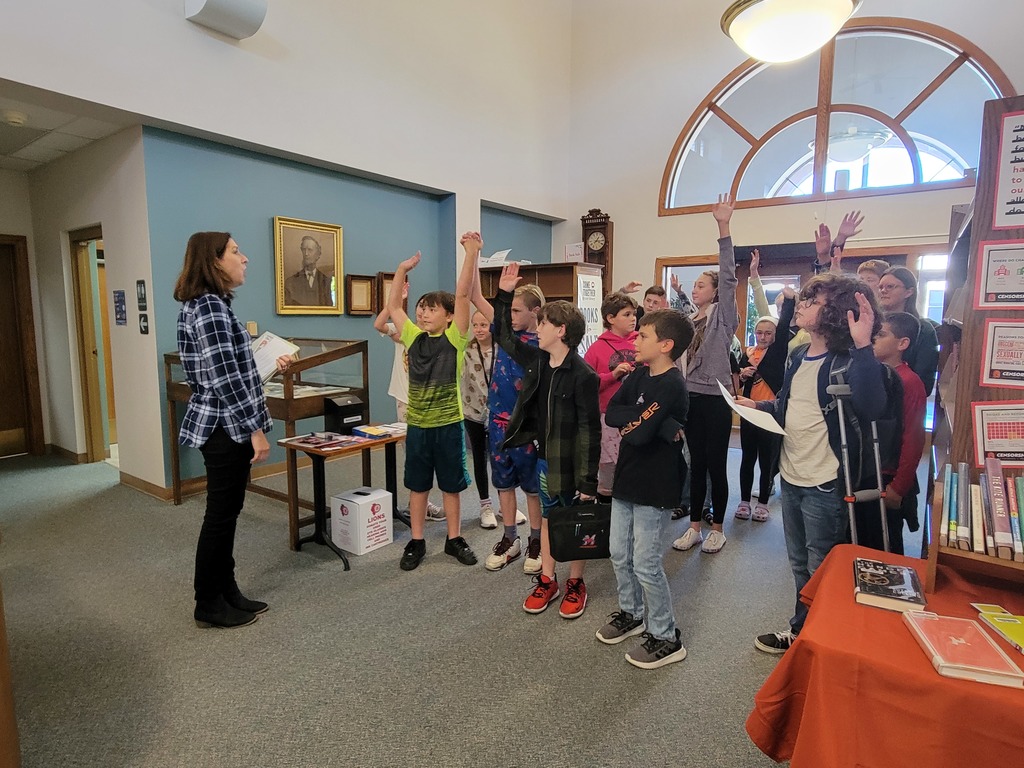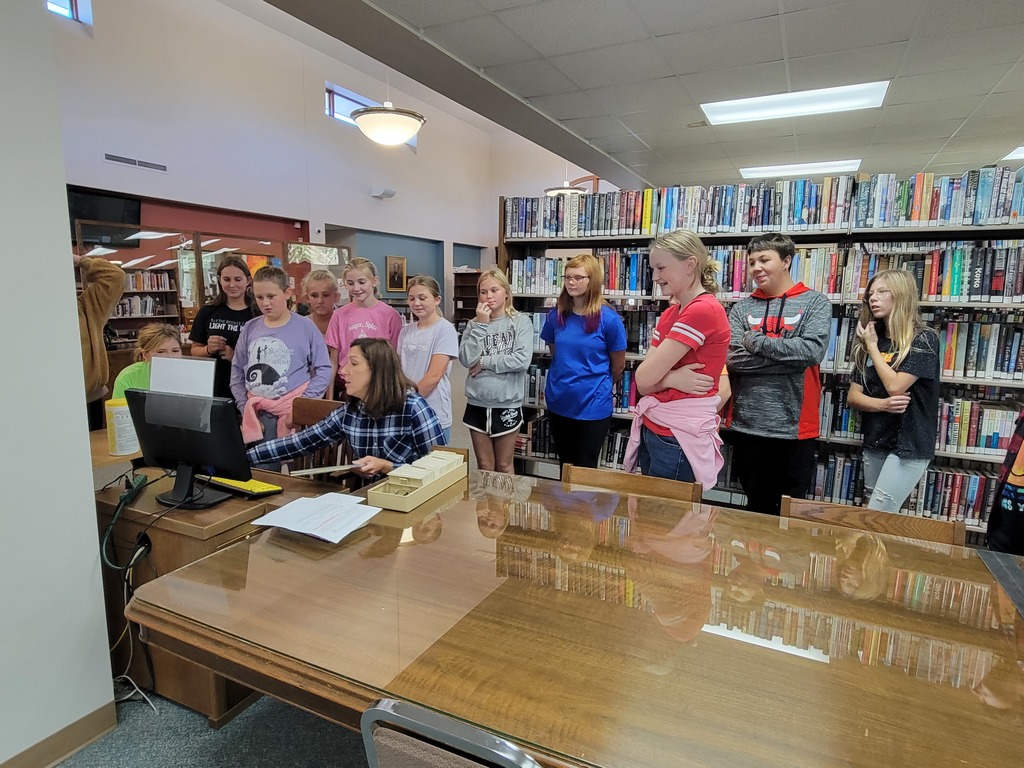 Congratulations to Emma Christin for earning All Conference Awards at last night's conference cross country meet. Great Job Emma!!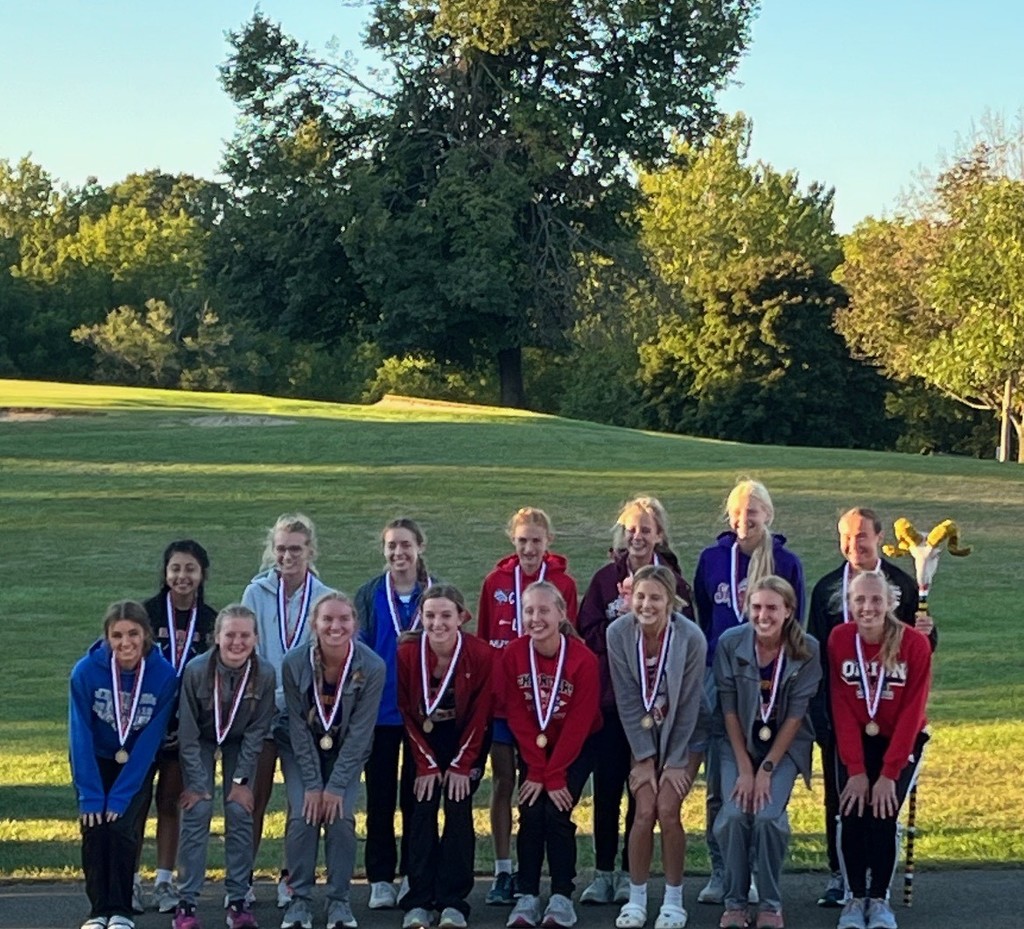 Just a quick clarification. Tonight's meeting for the FAFSA is optional. ISAC is coming to provide information on how to complete the FAFSA and answer any questions families may have. If your student does not wish to complete the FAFSA a waiver may be picked up in the counseling office to satisfy the state requirement.

Reminder! ISAC (Illinois Student Assistance Commission) will be at the high school Tuesday 9/27 (so tonight!) to provide a presentation on completing the FAFSA. The presentation will begin at 6:00 in the auditorium. According to State of Illinois law, completion of the FAFSA or the FAFSA waiver is required for graduation.

Tonight's High School Girls swim meet has been moved to L-P due to mechanical problems with our pool. The meet will start at 5:00 pm.

Seniors have been emailed a link to complete a questionnaire for Senior Night information. Parents, please remind them to complete this as soon as possible. Volleyball Senior Night will be Oct 11. Football, Cheer, Pons, Golf, Cross Country, and Band Senior Night will be Oct 21. Information regarding line-up will be provided at a later date.

Reminder! ISAC (Illinois Student Assistance Commission) will be at the high school Tuesday 9/27 (so tomorrow night!) to provide a presentation on completing the FAFSA. The presentation will begin at 6:00 in the auditorium. According to State of Illinois law, completion of the FAFSA or the FAFSA waiver is required for graduation.


The Homecoming dance is tomorrow night from 7-11 pm. Student must enter through the pool doors, and if you haven't already purchased your ticket they are $10 at the door. Persona will be at the dance doing couple and group pictures.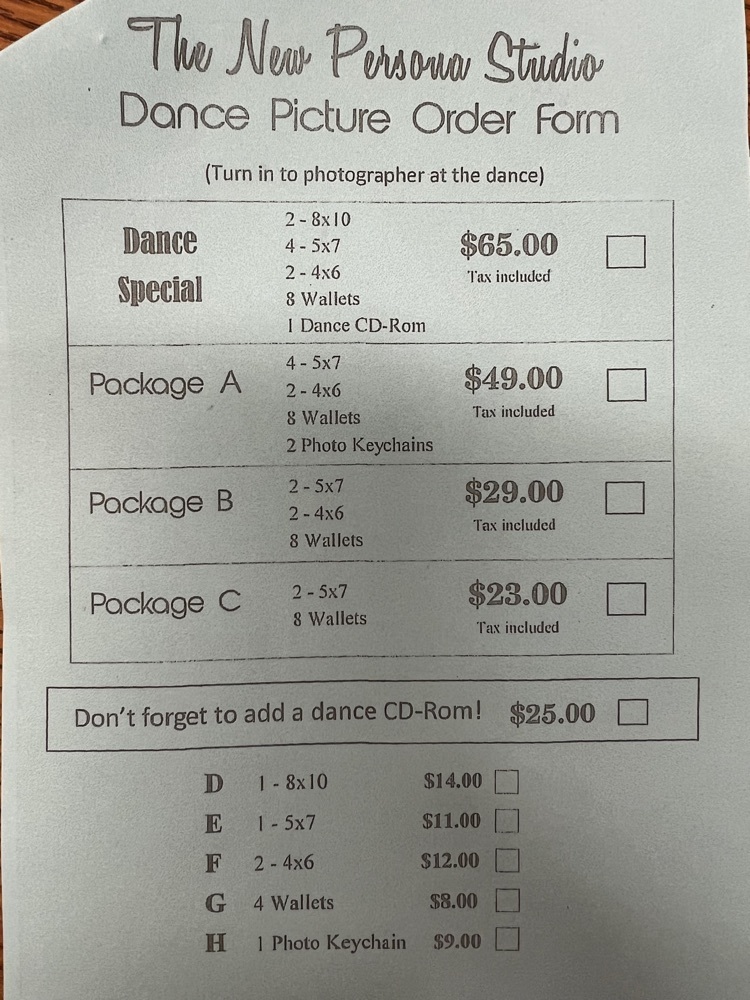 Tonight's football game will be broadcast on both the NFHS network and cable station MC22 television.

It's homecoming parade day! The parade this year will be back to our usual route. Lineup will be on East Main Street and the parade will travel down Main Street, turn on Genesee and end at the high school.


High School Students and Parents: Due to a scheduling conflict the Augustana College visit has been rescheduled for Monday September 26 @ 2 pm in the cafeteria.

THUSE is tomorrow night!! It will start at 5:30 pm with powder puff games. Entrance to THUSE is $2 or a button. Buttons can be purchased at the high school for $1.

Here's a great opportunity for anyone interested in learning more about Youth Mental Health First Aid. If you have any questions, Cheryl Robinson is the contact person. The next Youth Mental Health First-aid Workshop will be held on October 26, 2022 at Crossroads Community Church. This workshop is FREE with all materials and lunch provided by NAMI. Please hit me up with questions! You can register here:
https://forms.gle/SdH2NxoQTY7mTiFe9
For more information about the content of the workshop, check out this resource:
https://drive.google.com/.../1uDTFIhBKteGXkFUjvFt8GJ.../view

Key Club and members of the Morrison Mustangs Football program worked together on Saturday, Sept. 17 to prepare sandwiches and raise funds for programs that serve youth in Morrison. Pictured (l-r) are football players Sebastian Carreno, Carson Strating, Logan Baker, Donny Reavy, Danny Mouw, and Hunter Millerschone. The Mustangs' competitive spirit was alive and well; the volunteers often raced to see who could prepare a sandwich in the shortest time. In the afternoon, Mustangs players Noah Robbins, Jeramiah Callan, Gavin Arians, Koltin Swaim, Thomas Zigler, and Luke Carpenter served capably as sandwich makers, battling rainy and windy conditions to serve the remaining customers from Paint the Town. Thank you to all of the student volunteers who worked in various capacities on Saturday during Harvest Hammer and Paint the Town, including Harvest Hammer event registration, Color Run assistance, Paint the Town square numbering, Paint the Town sponsor logo painting, and Key Club/Kiwanis Club Sandwich Sales. Morrison's community events could not take place without your involvement!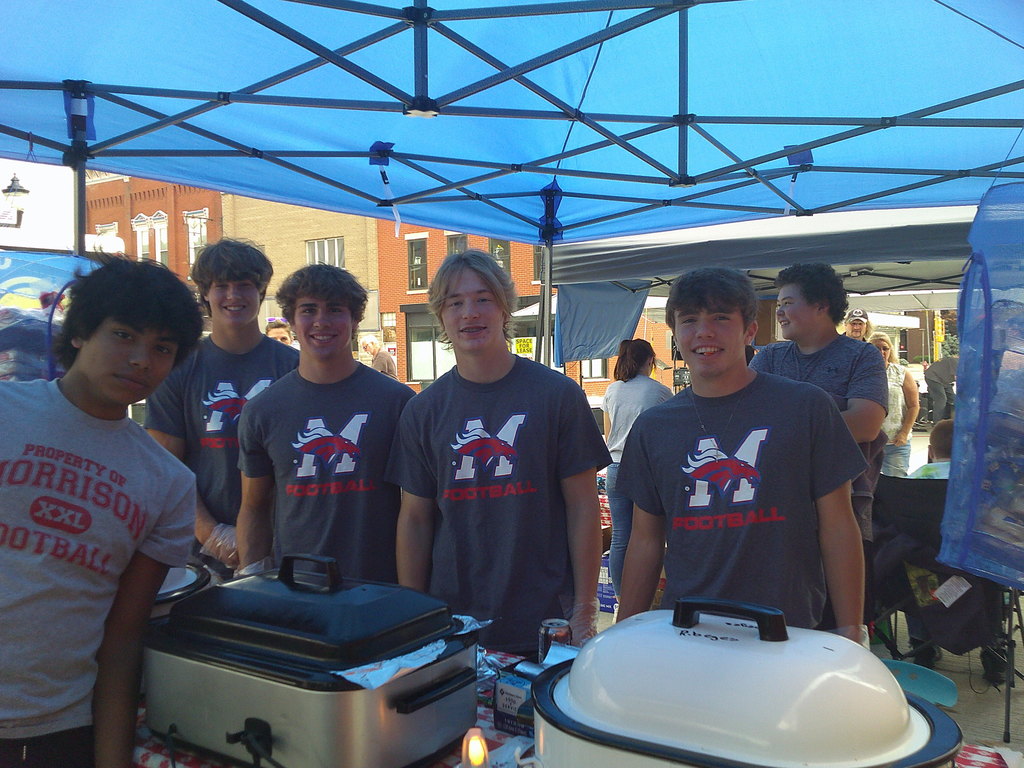 Congratulations to the Fresh/Soph girls volleyball team on their 2nd place finish at the Orion tournament today. Excellent job girls!!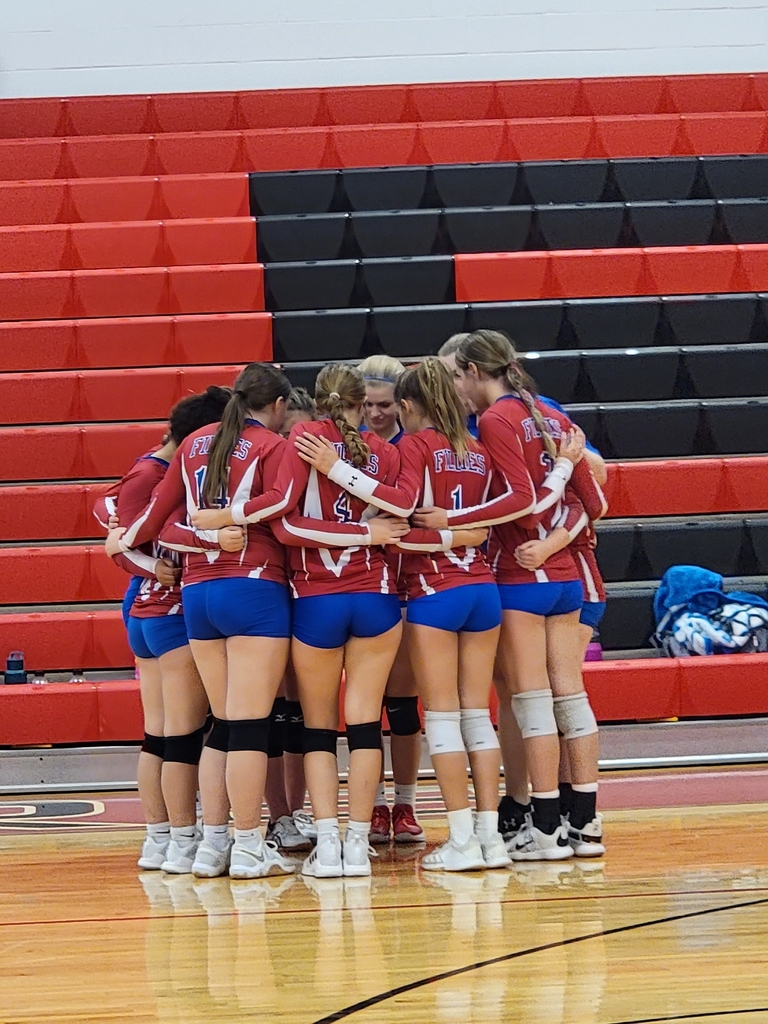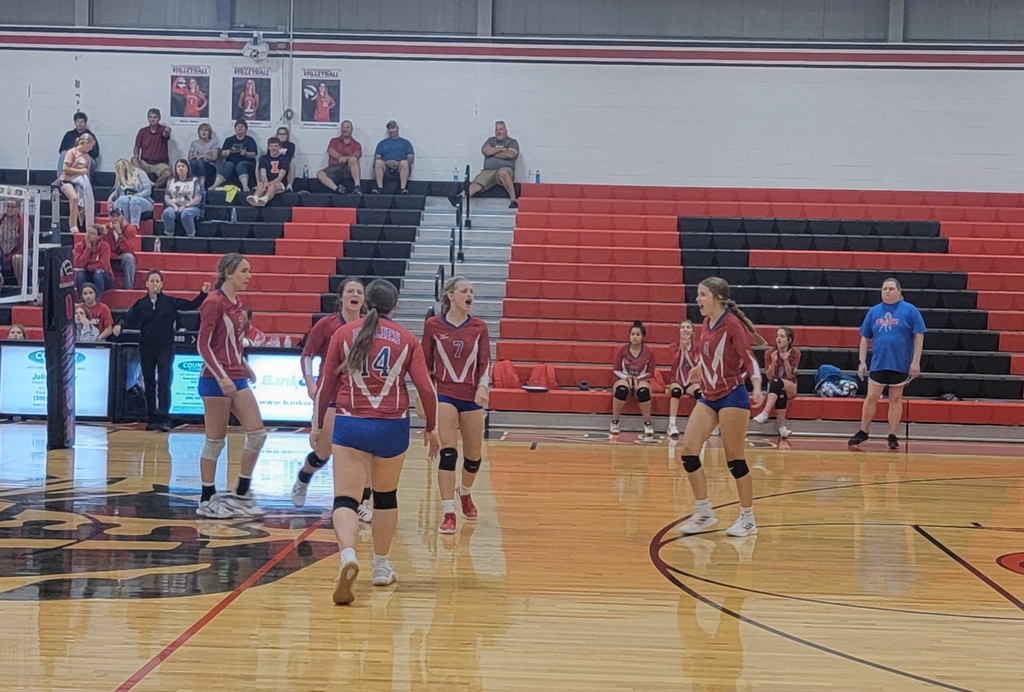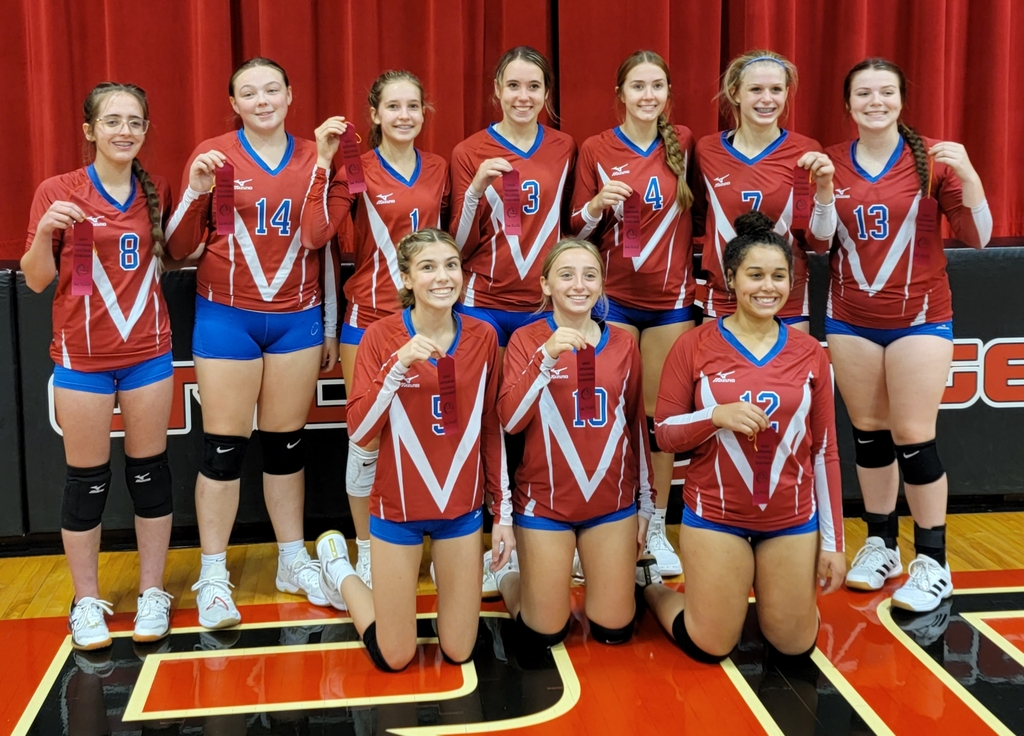 Key Club donated a check for $275 to April House from proceeds earned at the summer blood drive.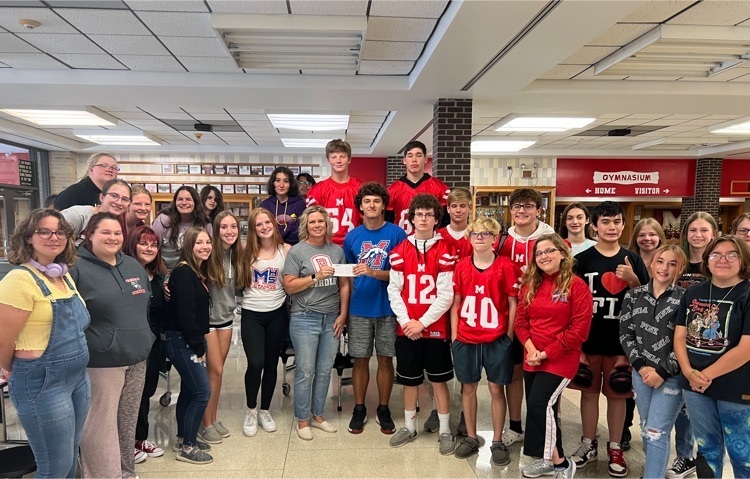 Post-Prom committee is collecting baked items to sell at Thuse as part of the Concession Stand that night. Item donations should be packaged individually and can be dropped off at Northside School from 7:45-3pm or at the concession stand at the High school after 4:30pm. All baked goods will be greatly appreciated. Also our next Post Prom meeting for parents interested will be October 2 at 6pm at Happy Joes. Thank you!