Informational flyer on the Emergency Broadband Benefit Program.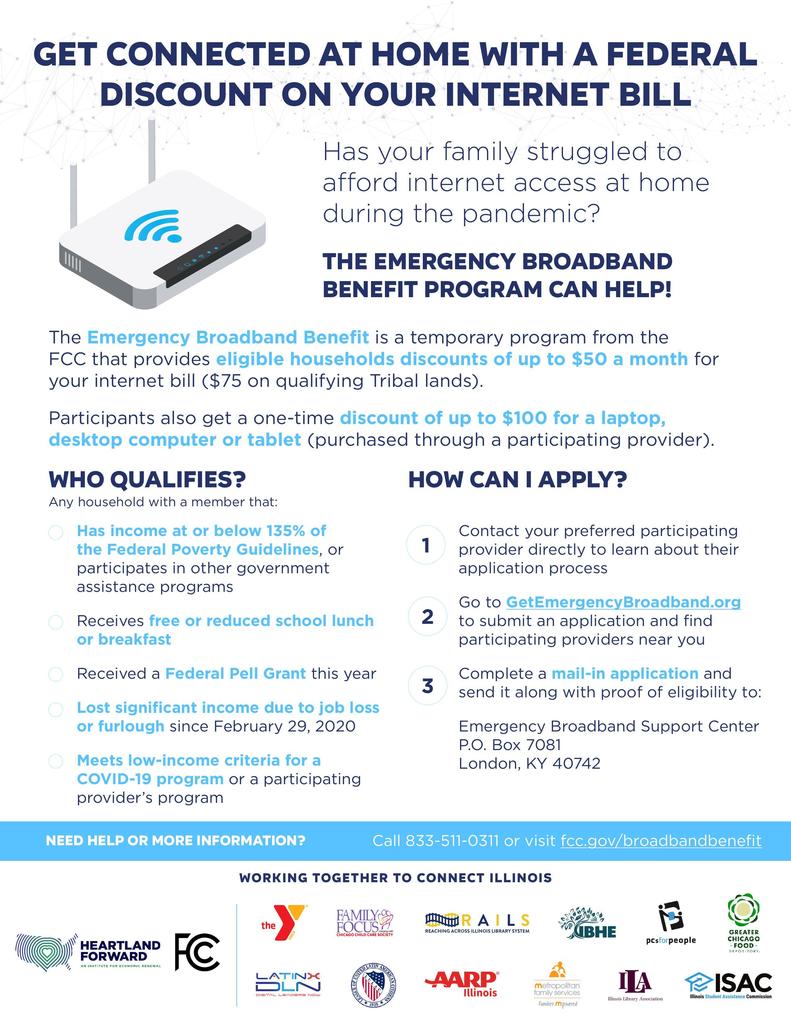 Another good showing at the IHSA State Track Meet Skyler Drolema earned an 8th place medal in the High Jump. Alex Anderson earned a 7th place medal in the 400 dash. Also Alex Anderson Justice Brainard, Skyler Drolema and Brady Wolf earn 4th place medals in the 4x400 relay. Great Job today gentlemen. Everyone is back for another year a fun and medals next year!!!

The boys track team is off to state. The group representing MHS is on their way to Eastern Illinois University for tomorrows meet. Skyler Drolema will be competing in the High Jump and 4x400 relay, Brady Wolf will be competing in the 300 hurdles and the 4x400, Justice Brainard will be competing in the 400 and 4x400 and Alex Anderson will be competing in the 100, 400, and 4x400. Also attending the meet will be the 4x400 alternates Chase Newman, Blake Adams, Mark Cypers, and Thomas Dauphin. Good Luck Gentlemen!!

Congratulations to the following boys track team members who have qualified for the state track meet: Skyler Drolema in the High Jump and 4x400, Alex Anderson in the 100, 400, and 4x400. Justice Brainerd in the 400 & 4x400, Brady Wolf 300 hurdles 4x400, Nice job gentlemen.

The 2nd dose COVID vaccination clinic (1st dose clinic was at MHS on May 21st) is today beginning at 4:00pm in the MHS auditorium. A completed vaccination consent form will again be required for the 2nd clinic. Parents are requested to come with their child.

Great Job Jordan!! 10th place finish in the 100 19th in the 200 and in the 400 a fourth place medal a new PR and a new MHS record setting time of 59.12 seconds. You made all the Mustang and Fillies' fans proud. Thank you for all your dedication and hard work. Good Luck at Hawkeye Community College. Run fast and turn left.

For clarification purposes...The current summer school session at the high school is Monday-Friday from 8am- 12 noon. It will run through Wednesday, June 30th. The live taught speech/ English class for July will not be held due to lack of interest.

Good Luck Jordan Gallentine at the IHSA Girls State Track meet tomorrow.!!

Class of '21 graduation pictures from Persona can be picked up at the JUNIOR HIGH between 8:00 & 3:30 this week.

Jordan was first in all 3 events. Her times are 12.90 in the 100 27.08 in the 200 and 59.45 in the 400. Erika King finished 6th in the 400 with a time of 1.04.46. Nice Job ladies.

Congratulations to Jordan Gallentine for qualifying for the IHSA state track meet in the 100, 200 and 400. Great job Jordan good luck next week in Charleston!!

Tonight's wrestling meet at home will start at 5:30 pm. Tomorrow nights scheduled meet has been cancelled.
Reminder: We will be honoring the Baseball seniors before we head out for regionals. June 2 @1:30, Morrison Sports Complex
Morrison High School is pleased to present the graduating class of 2021. Congratulations to all of our seniors!
https://youtu.be/I5JfdJyIQB4


140 junior high students headed home from Great America! It was a little chilly but the kids had a great time. They were still going strong as we left. We will see how many of them make it all the way home. We should be back right around 10:30.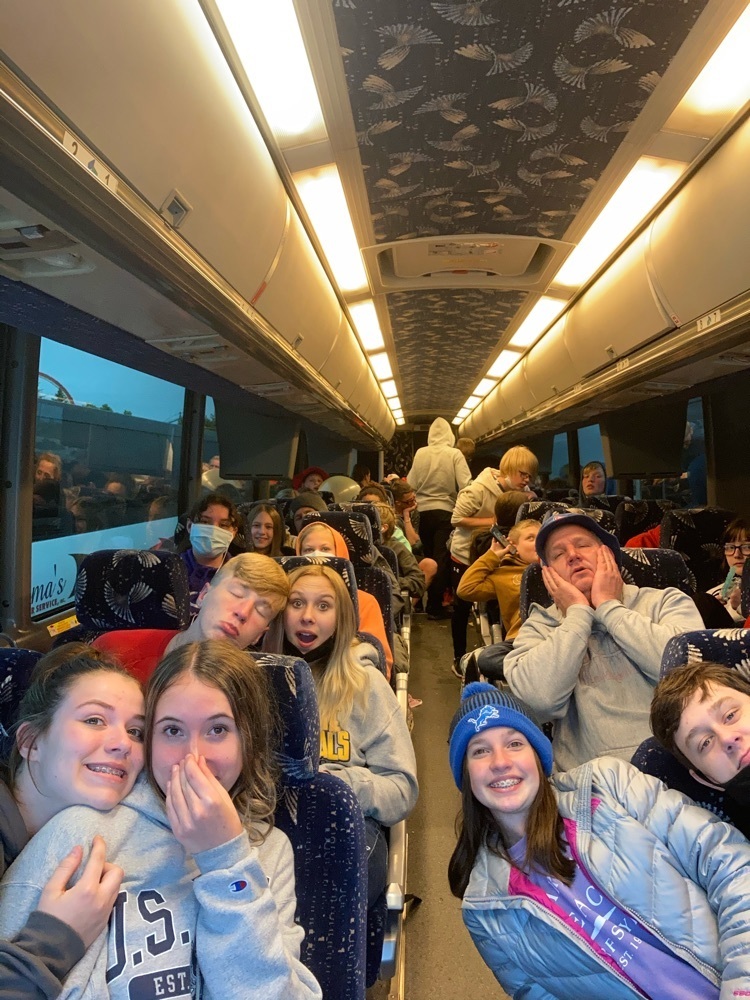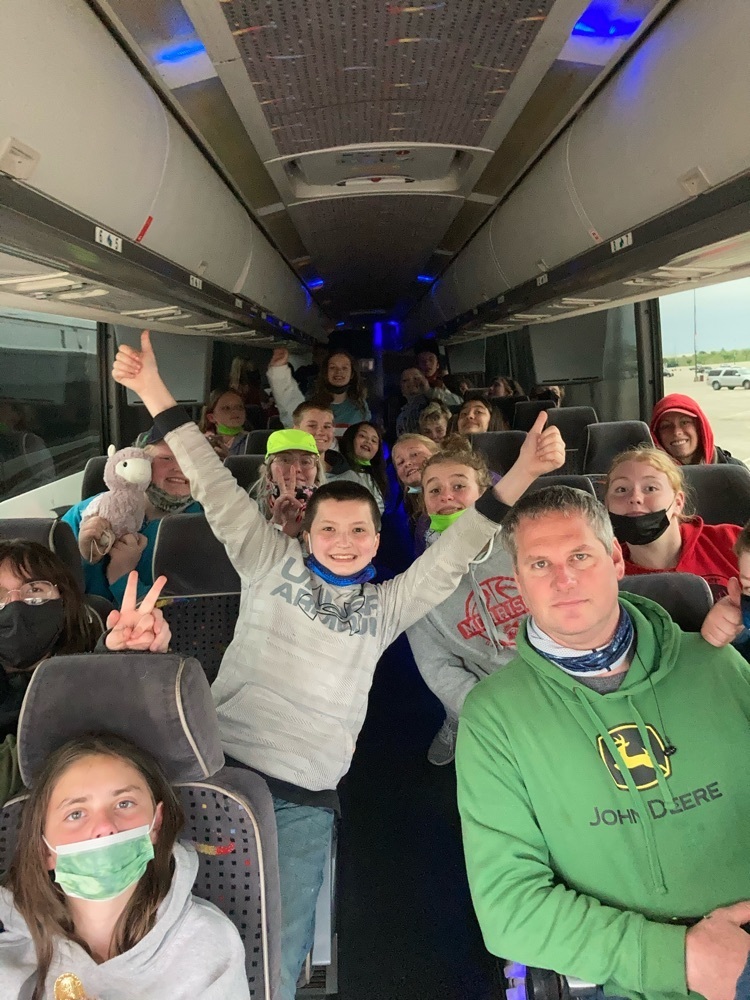 For tonight's wrestling meet at West Carroll they are allowing 2 fans per wrestler on the roster.

Tonight's high school baseball and softball games have been cancelled due to weather conditions.

Class of 2021 Senior Highlights Jaicee Schmidt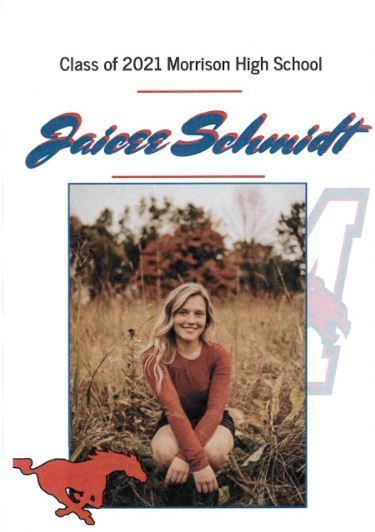 Class of 2021 Senior Highlights Autumn Storm