IPA SOUTHSIDE LEADERSHIP AWARD WINNERS for 2020-2021 are: Caylee Bramm and Cody Peters. Every Attendance Center in the region is invited to award two students who represent examples of character, achievement, and leadership. The students should be in the exiting grade level of the attendance center. Each student will receive an award, a certificate, and their name in the IPA Student Leadership Program. Honoree video:
https://www.youtube.com/watch?v=SDSWSZwgj7A&t=4s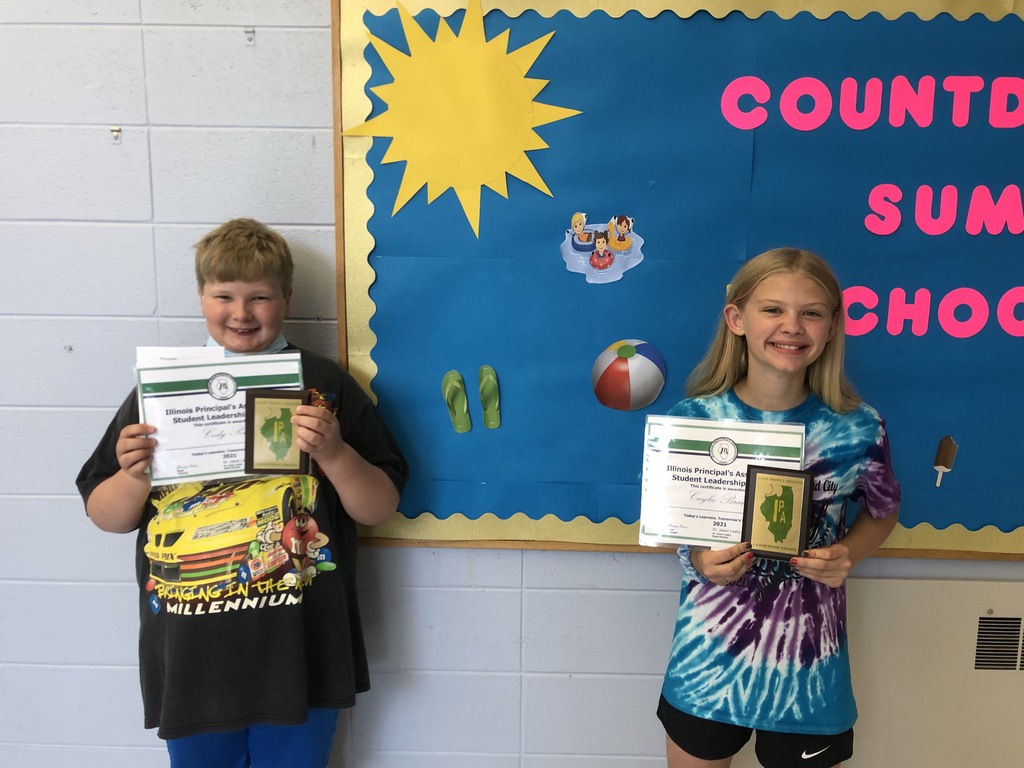 Morrison Mustangs Baseball. If the senior night game for Friday is rained out we will have a senior send-off before the bus leaves for the first regional game on Wednesday, June 2, @1:30 PM at the Morrison Sports Complex. The seniors are Nate Helms, Ashton Smith, Zack Eads, Tucker Brown, and TC Ottens.

Class of 2021 Senior Highlights Madi Shelton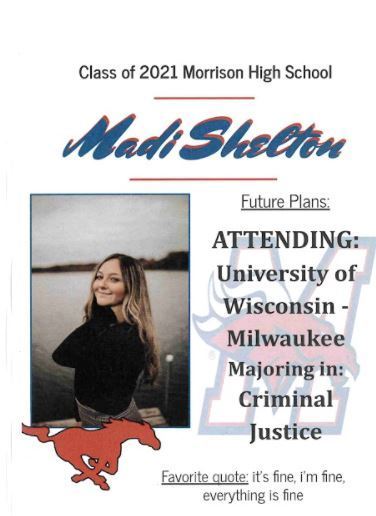 Class of 2021 Senior Highlights Charley Williams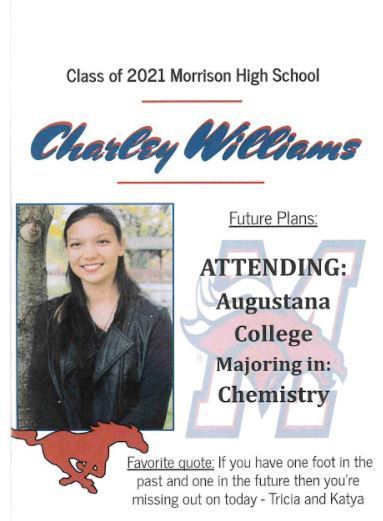 Class of 2021 Senior Highlights Bradley Toppert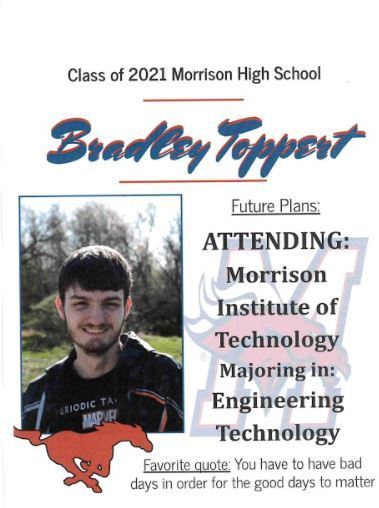 Morrison Community Unit School District #6 would like to thank the Whiteside County Health Department for administering COVID-19 vaccinations to 62 individuals during a vaccination clinic on Friday, May 21 in the Morrison High School auditorium. Teacher Brian Bartoz and student Kalli Fisher were among those vaccinated during the May 21 event. Many thanks to all who participated!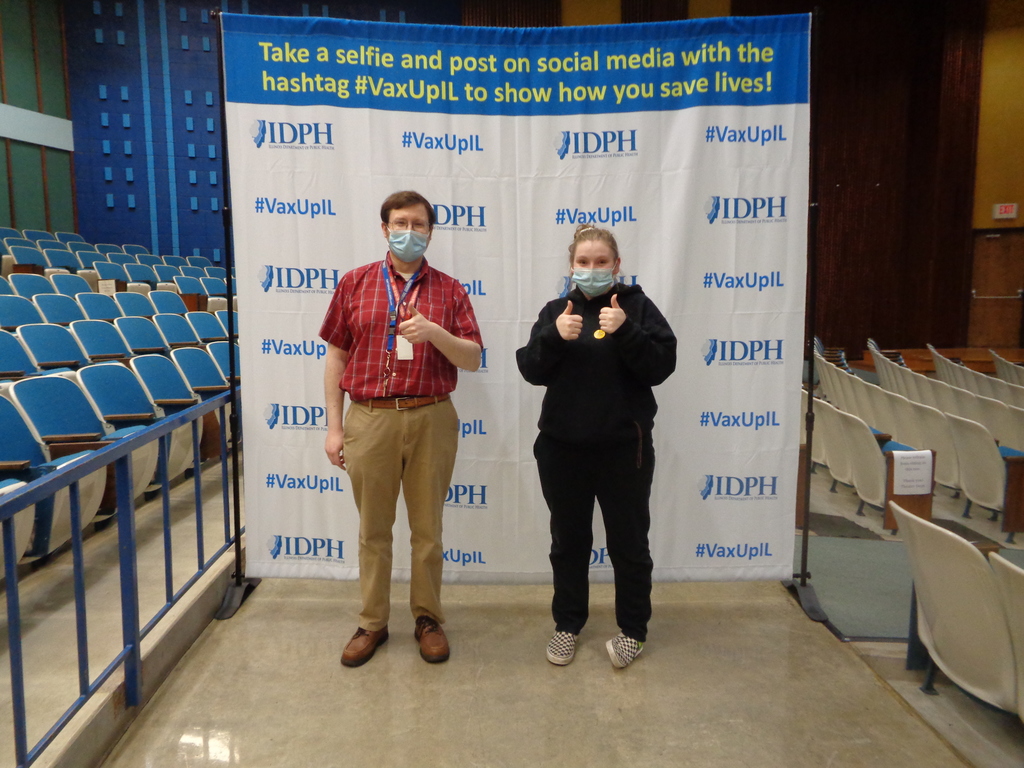 Southside students enjoying their popsicles after playing kickball.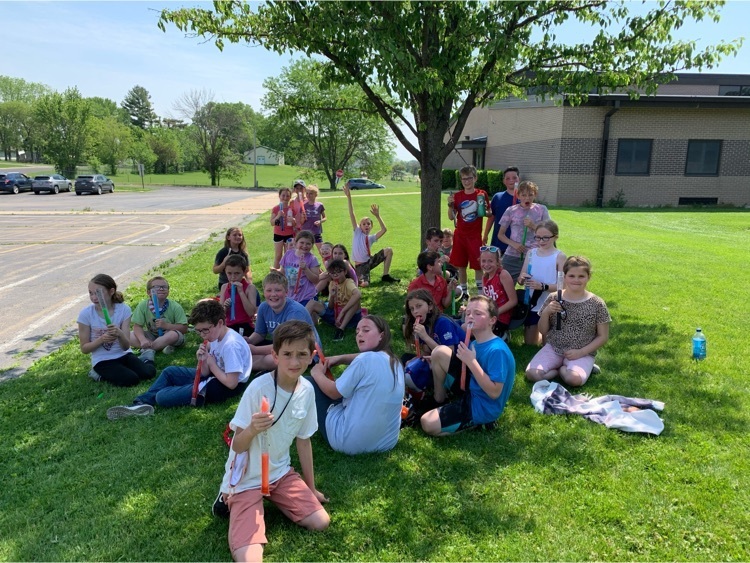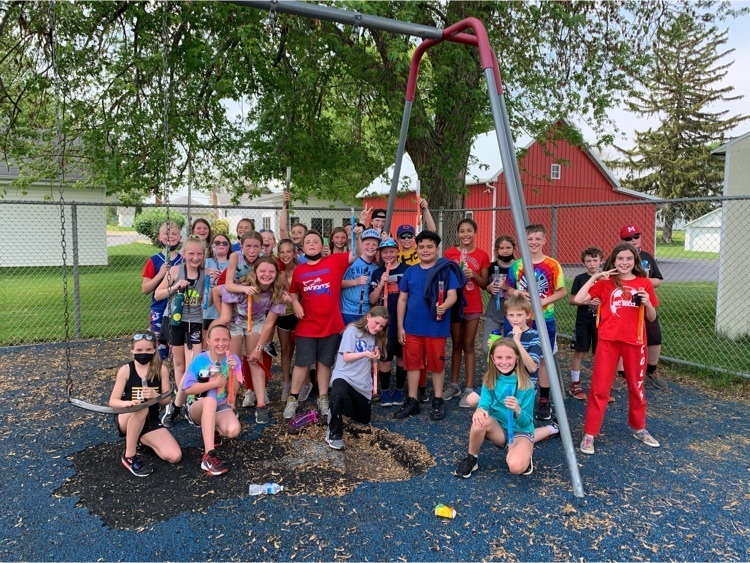 Southside students had fun playing in the kickball tournament today.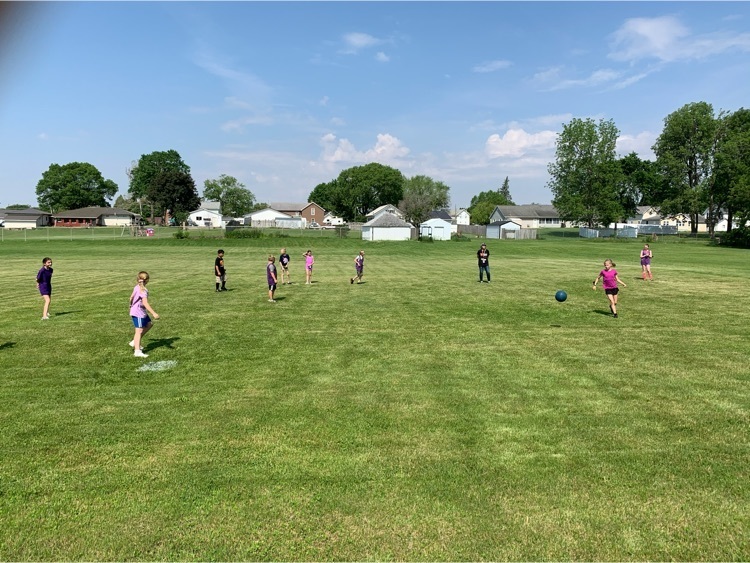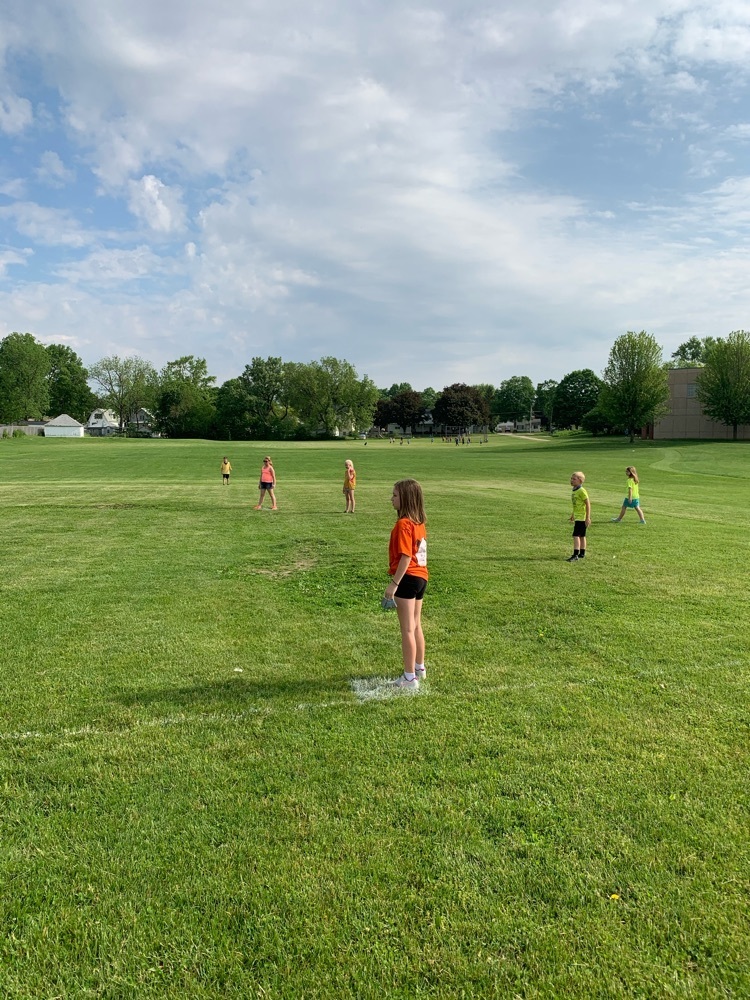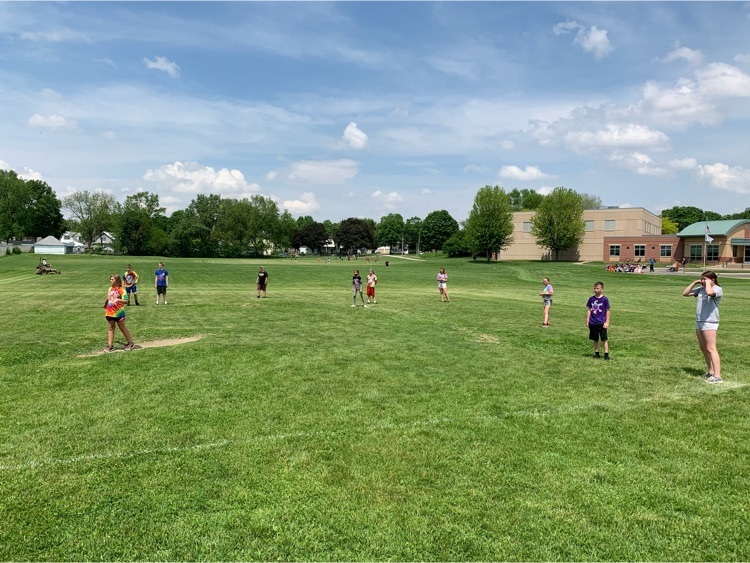 Class of 2021 Senior Highlights Anthony Fulton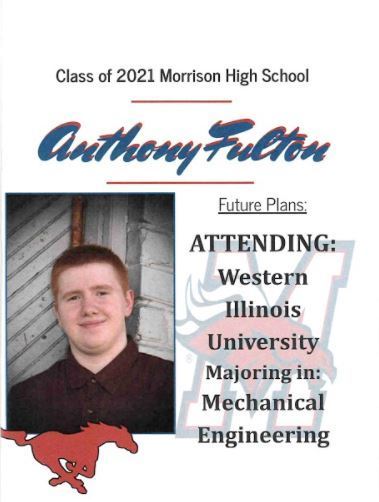 Class of 2021 Senior Highlights Tyler Haan
Morrison Mustangs Baseball Senior Night will be held at the Morrison Sports Complex on Friday, May 28 @ 4:15. Please come out and cheer on the team and the seniors in their last regular season home game.

This is a reminder that if you signed up for a grocery box from the MCUSD 6 Caring Closet, pick up is tomorrow, Tuesday, May 25 beginning after school at 2:35 and going until 5:00 in the high school cafeteria. Please wear a face mask when you enter the building to pick up your box.

Class of 2021 Senior Highlights Zachary Usterbowski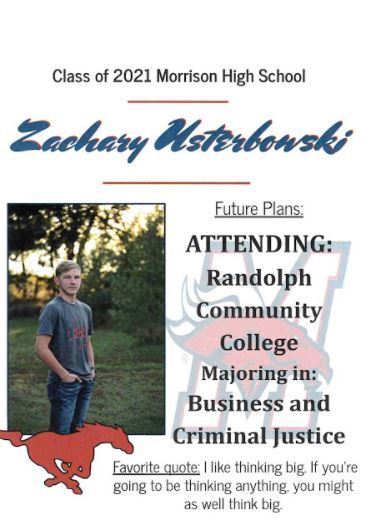 Class of 2021 Senior Highlights Ashton Smith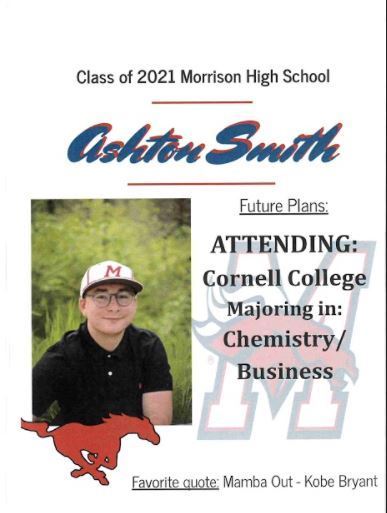 Morrison High School's Driver Education students had the opportunity to learn more about safe driving and the risk factors for teenage drivers during a Friday, May 21 presentation from School Resource Officer Dan Simmons. Officer Simmons discussed the dangers of high speeds; the need to adjust driving practices to road and weather conditions; the risks posed by electronic devices; the importance of seat belt use; passenger limits for new drivers; curfew laws for teens; steps to take during a traffic stop; and high-risk areas for traffic collisions in the Morrison area, among other topics. The Driver Education program thanks Officer Simmons for sharing his expertise with Morrison High School's students!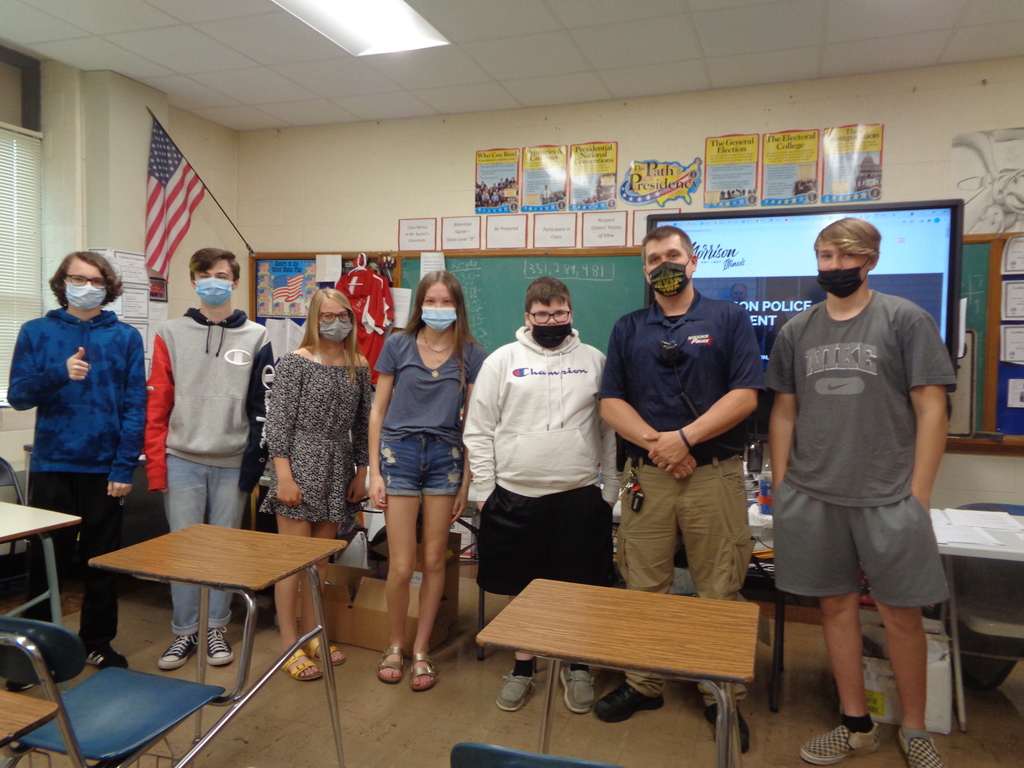 Class of 2021 Senior Highlights Bailey Folsom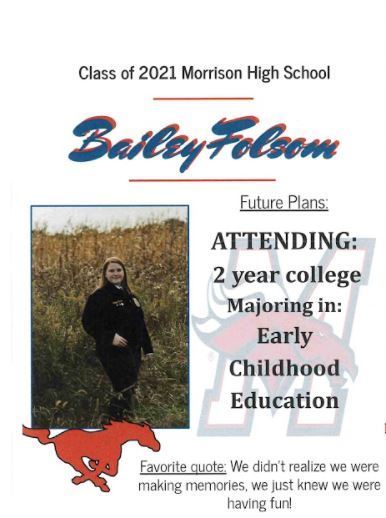 Class of 2021 Senior Highlights Jazmine Callan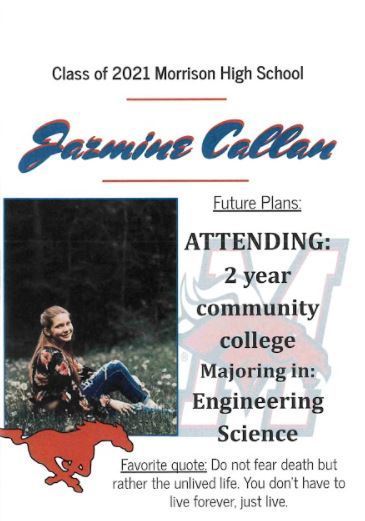 Southside Elementary will be having a Cubs/Cardinals Day Monday, May 24th. This is to honor Mrs. Dobbins and Ms. Paul's longtime rivalry. Students that do not have Cubs or Cardinals gear can wear Blue or Red. We are all sad that next week will be Mrs. Dobbins last week of teaching at Southside. It has been a pleasure having her in our building and working with her these last two year. She will be missed dearly.

Class of 2021 Senior Highlights Isabel Stuhlman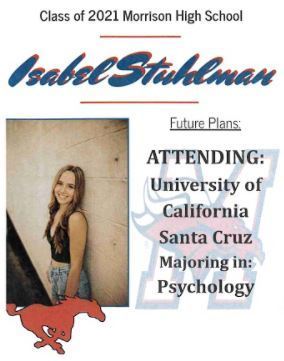 Class of 2021 Senior Highlights Isabelle Reed