End of the 3rd. 37-12 Mustangs.

Mustangs turn an Allen INT into another Wilkens TD to open 3rd qtr. 37-12 10:03 in 3rd.

2nd half ready to kick off.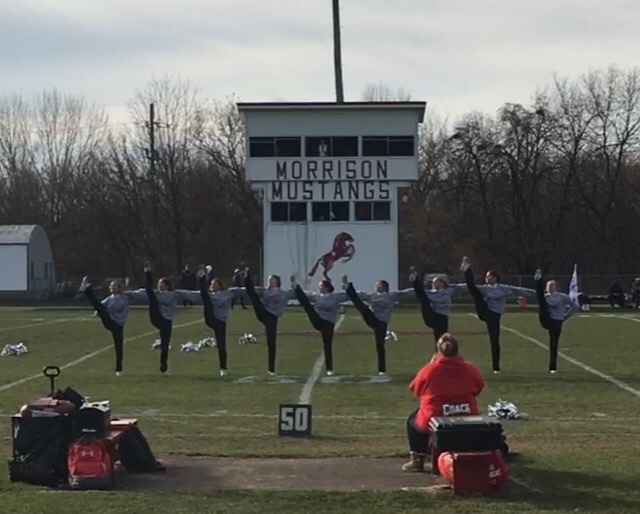 Halftime at MHS.

No quit in K-H. 30-12 Mustangs. 3:30 left in 2nd qtr.

MHS starting to pull away! 30-6 with 5:51 left before halftime.

MHS 22-6 with 11:12 in the 2nd qtr.

Pleny of offense so far. MHS14-6. 6:53 1st qtr.

K-H answers. 7-6 Mustangs. 7:57 1st qtr.

Helms pass to Anderson for 65 yards! Kennedy PAT is good. 7-0 Mustangs.

MUSTANGS on the stampede!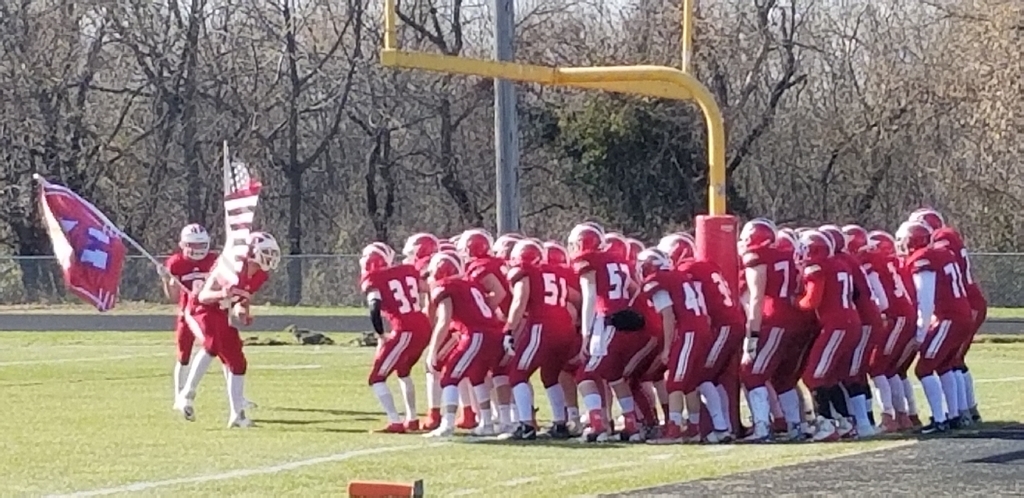 If you can't be in attendance for the game today, you can watch and listen to the game at
www.nfhsnetwork.com
. The cost for 1-month of access is $10. Once there, search for Morrison High School. Tell all your long distance family and friends! Don't let anyone miss out!

The MCUSD 6 Caring Closet has its first drop box out and ready! If you'd like to donate but can't get your items to the school, drop them in the drop box at Morrison McDonalds! If you drop off items you will receive a coupon for a free small McDonalds menu item! A big thanks to McDonalds for this idea and for helping us out!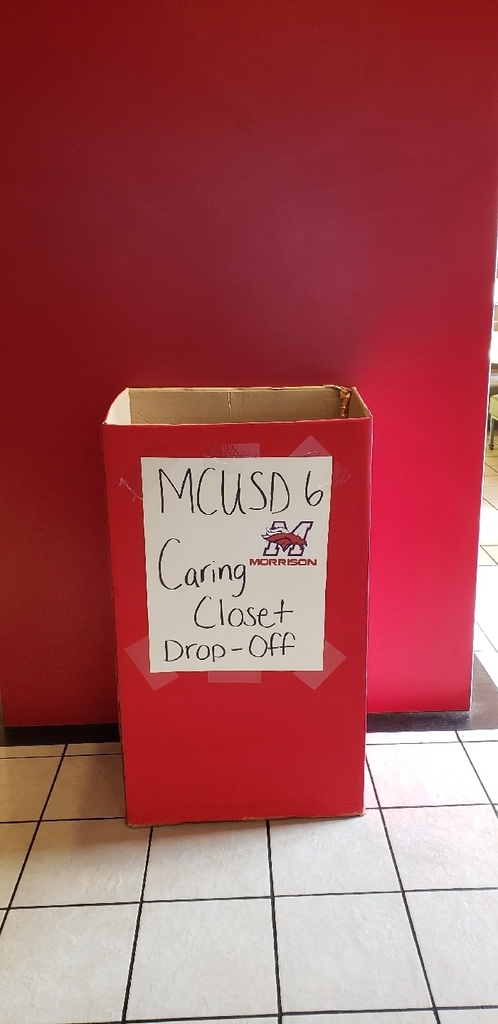 At 10:00AM this morning, MCUSD6 conducted a test of it's voice and text alert system. Parents and staff members with contact information in Skyward, should have received an alert. Those who did not receive a message should check their contact information in Skyward to be sure it's up to date. Please contact the District with any questions or issues.

MHS 2019 Career Fair is underway! Over 35 area businesses, military, and post-secondary eductation representatives are on hand to answer your question. We're here until 7:00 pm. See you soon!!


Saturday November 9th at 1:00 pm Morrison will be hosting Kirkland Hiawatha in an IHSA second round playoff football game. Ticket prices for the game are set by the IHSA and are $6.00. The ticket booths will open at 11:30 am, while the gates will be opened at 12:00 pm.

Just a reminder that due to parent teacher conferences this afternoon and evening dismissal times for today are: NS 11:20; SS, JH, and HS at 11:30.

Reminder that the career fair will be held today from 3-7 at the HS. Feel free to drop by and visit with some local businesses.

Reminder to join us this afternoon for parent/teacher conferences from 1:00-7:00 pm. Open house format allows you to come and go on your time. All teachers will be located in the gym. The office will be able to print off your student's schedule if needed.

Southside Parents/Guardians, Morning Drop-off procedure reminder: We ask you to please pull into the parking lot and pull along the sidewalk that runs parallel with the playground at the Southside/Jr. High parking lot to drop off your student(s) at Southside. Please DO NOT drop them off on the road outside the parking lot, or amongst the parked cars in the first lane of the parking lot. There have been a few close calls already this year with students running in front of cars and almost getting hit. If you need to drop off at the road, please do so past the parking lot where students won't enter the lot and go between cars. Our student's safety is the most important part of this procedure. Thank you for your attention to this matter. Jeremy Keesee Southside Principal